Elephants, Dinosaurs & Dodos
Recently, I read a newspaper article about poachers invading a game preserve in Tanzania and slaughtering a herd of elephants. They took only the tusks, leaving the rest of the animals' carcasses to rot. And, the reason for this atrocity? The Asian illegal ivory market pays handsomely for the tusks to make chopsticks, keychains and other brickabrack.
Reading the story made me feel angry, sad, and sick to my stomach... So I did what I often do when I feel such strong emotions: I channeled them into art. Before I even started working on the visuals, the words, "do elephants dream of dinosaurs and dodos," came to me, setting the stage for how I would approach the project. I wanted the book to have the sense things dwindling and being lost. I chose to work with translucent parchment paper overlays, to give the pages a feeling that portions of the images were being peeled away just as the elephants are being peeled away from the African landscape.
Full artist statement available in work.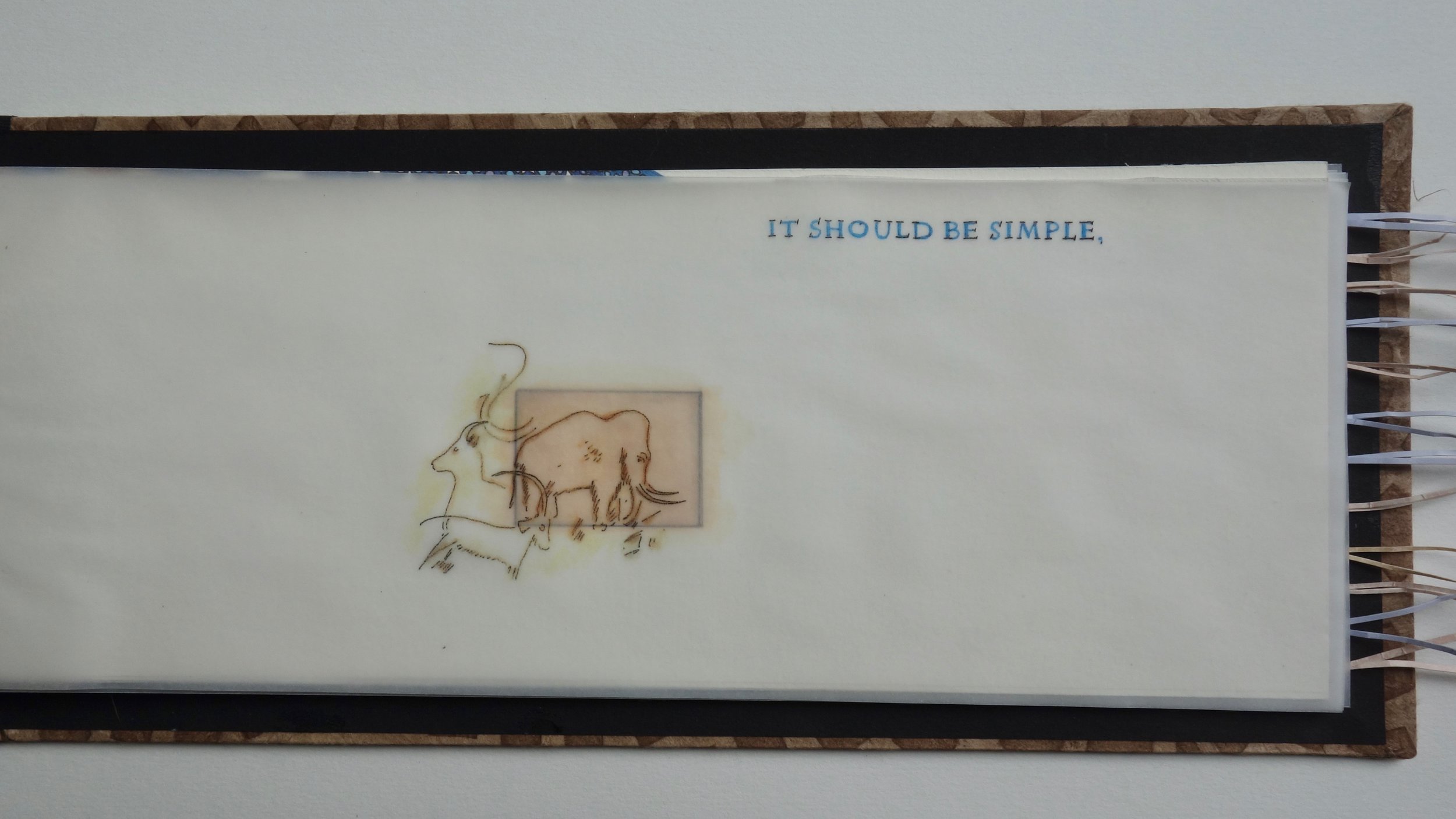 Elephants, Dinosaurs & Dodos is inkjet printed on Arches and parchement paper from original ink & acrylic paintings.
Art, design and poetry by: Mari Eckstein Gower
Fabrication by: Kat Gower.
This is an edition of 40 books created in 2013.
Housed in the Following Collections